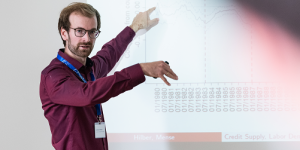 I am a housing/urban economist at the University Erlangen-Nuremberg. My main research interests are housing policies, the role of housing supply, the functioning of local housing and labor markets, and quantitative (dynamic) modeling. Currently, I am lead researcher in the DFG-funded research project "Who Benefits from New Housing Supply?". I will be joining the Institute for Employment Research Nuremberg in October 2021.
Current projects
---
The Impact of New Housing Supply on the Distribution of Rents Link

How much new supply do German cities need in order to keep real rent growth constant?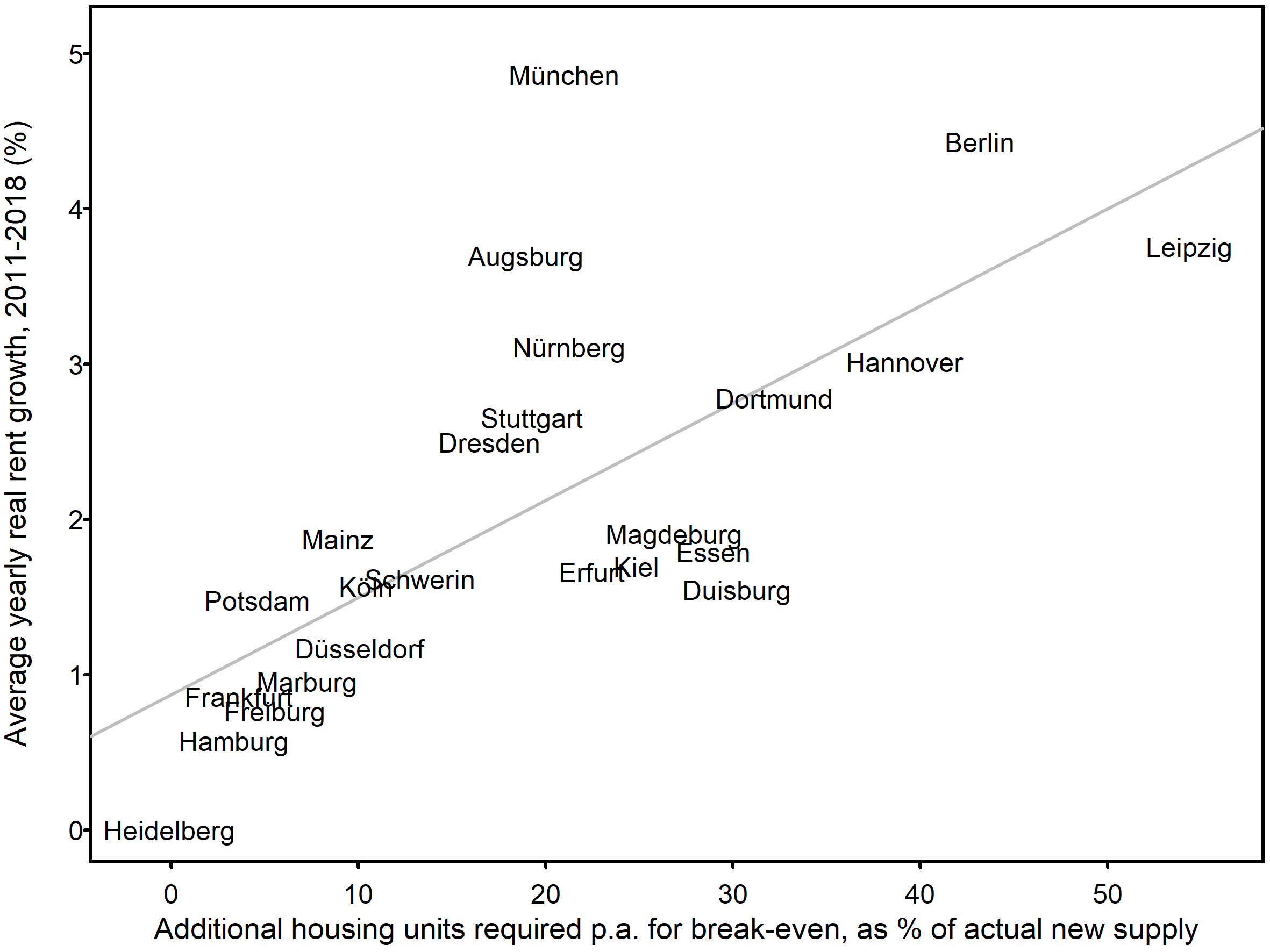 This study investigates the impact of new housing supply on the local distribution of rents. It is part of the DFG-funded project "Who Benefits from New Housing Supply?". The main question is whether new housing supply by private markets does effectively reduce rental prices of relatively cheaper housing units. I find that this is the case. This suggests that relaxing constraints to new housing supply can help greatly to reduce the housing cost burden of low-income households.
Abstract
I estimate the impact of market-rate new housing supply on the local rent distribution. As an exogenous shifter of new housing supply, I exploit local weather shocks during the construction phase that lead to temporary delays in housing completions at the municipal level. Adding one new housing unit to the stock for every 100 rental housing units offered on the market in a given month reduces rents by 0.4-0.7%. A series of instrumental variable quantile regressions show that shocks to new housing supply shift the rent distribution as a whole, suggesting that market-rate new housing supply effectively reduces housing costs of all renter households. I rationalize this finding by analyzing moving decisions in the German Socio-Economic Panel. Each move into a newly constructed unit triggers about 3 to 4 moves in the rental market, contributing to a swift propagation of the shock. The results have implications for the integration of the rental and owner-occupier housing markets, and for secondary goods markets in general.
---
Why have House Prices Risen so Much More than Rents in Superstar Cities?
joint with Christian Hilber
Price-to-Rent Ratio Indices in England, the United States, France, and Japan (Source: Figure 1 in Hilber & Mense (2021))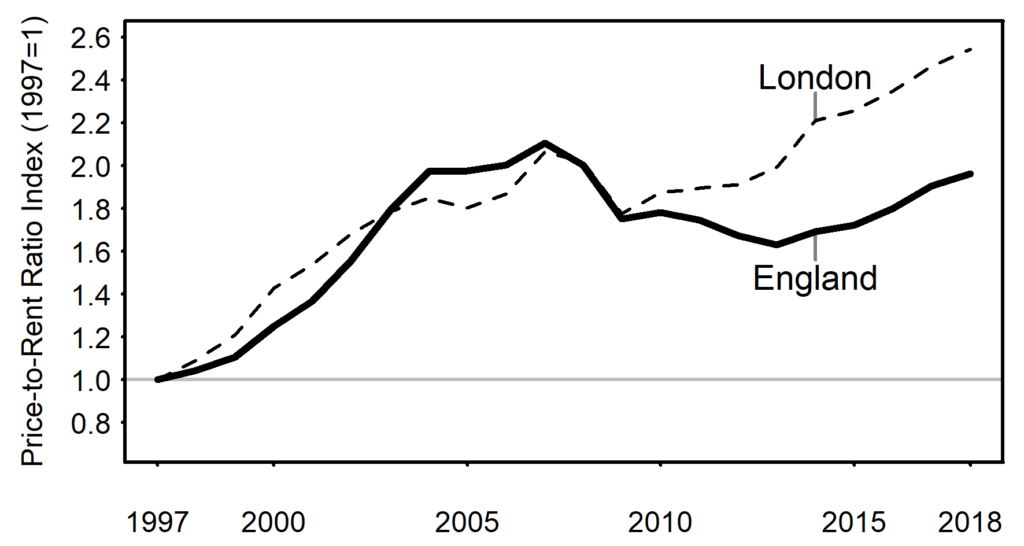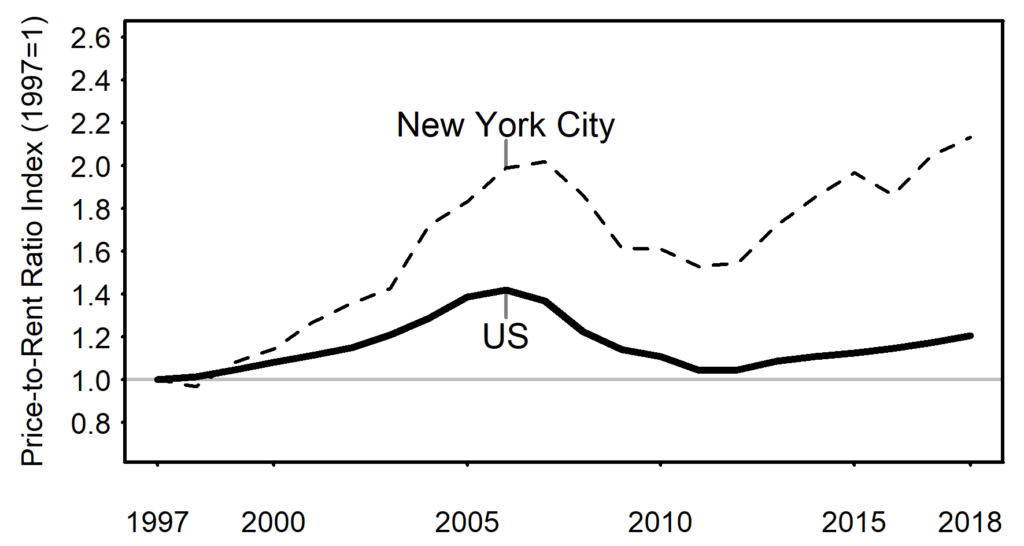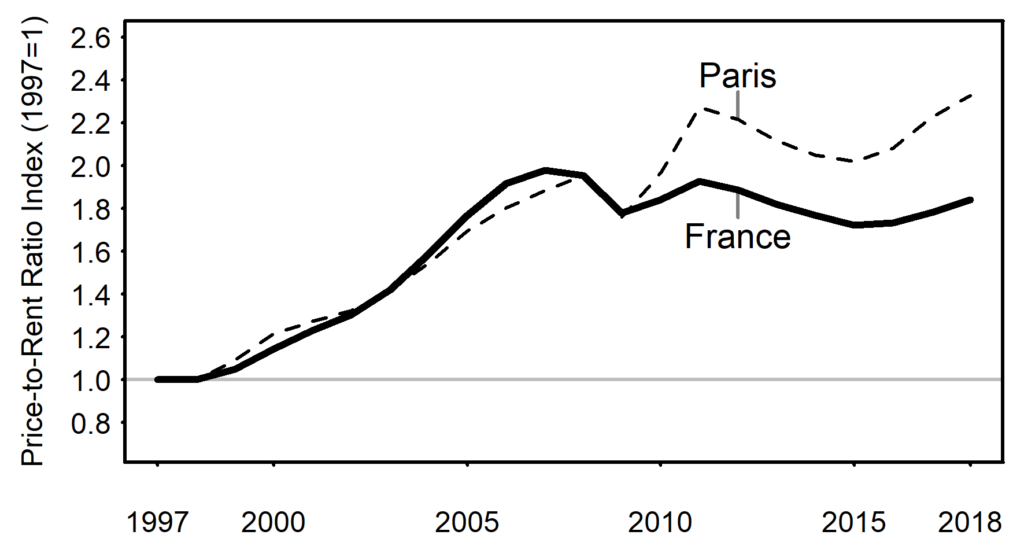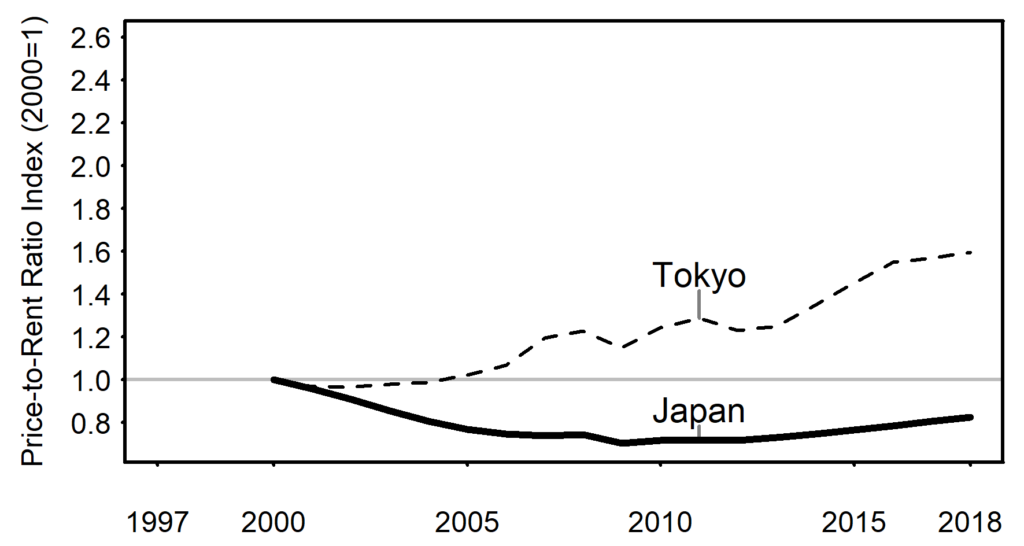 Abstract
In most countries – particularly in supply constrained superstar cities – house prices have risen much more strongly than rents over the last two decades. We provide an explanation that does not rely on falling interest rates, changing credit conditions, unrealistic expectations, rising inequality, or global investor demand. Our model distinguishes between short- and long-run supply constraints and assumes housing demand shocks exhibit serial correlation. Employing panel data for England, our instrumental variable-fixed effect estimates suggest that in Greater London labor demand shocks in conjunction with supply constraints explain two-thirds of the 153% increase in the price-to-rent ratio between 1997 and 2018.
---
Rent Control, Market Segmentation, and Misallocation: Causal Evidence from a Large-Scale Policy Intervention
joint with Claus Michelsen and Konstantin Kholodilin
The rents in newly built units increased after the rent cap was introduced, relative to a control group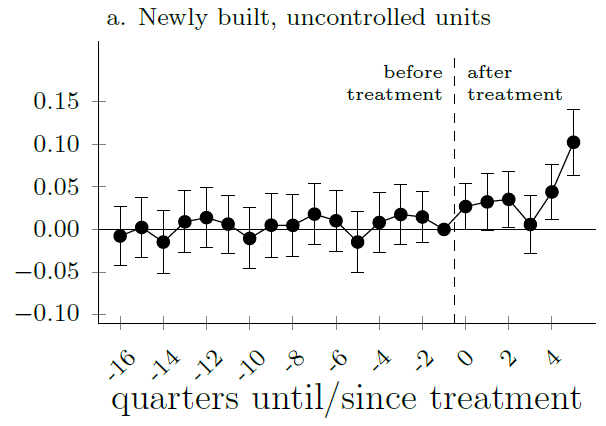 The recent housing booms in many large cities around the world have led to various policy responses. One tool that is used very often is rent control. We study a particular form of rent control, where buildings constructed before a certain date are not subject to the controls, so that owners of such units can choose freely the rental price. Theory suggests that rent control can increase rental prices in the exempted units. Exploiting the introduction of rent control in Germany in 2015 ["Mietpreisbremse"], we show that this mechanism is relevant empirically. The project was the basis for the 2019 evaluation of the German rent control law (joint with Claus Michelsen/DIW Berlin). AEA P&P Working Paper (current version)
Media reception
ARD ZDF FAZ SZ Handelsblatt ZEIT Spiegel
Abstract
This paper studies market segmentation that arises from the introduction of rent control. When a part of the market remains unregulated, theory predicts an increase of free-market rents due to the misallocation of households to dwellings. To document this mechanism empirically, we study a large-scale policy intervention in the German housing market. We isolate the misallocation mechanism by exploiting temporal variation in treatment dates in an event study design. We find a robust positive spillover effect of rent control on free-market rents. Moreover, housing services consumption of households living in rent-controlled units increased.